ISLAND MIST LEMONADES AVAILABLE NOW!

NEW Hard Black Cherry Lemonade is making its debut alongside Hard Pink Lemonade which is back by popular demand!
*Limited Release - Call or come in to get yours started now!
Hard Pink Lemonade
Flavours of freshly squeezed lemons for the classic taste of pink lemonade with a kick!
Hard Black Cherry Lemonade
Freshly picked dark cherry and plum flavours combines perfectly with the slight tart acidity from the lemonade.
ISLAND MIST COCKTAILS LAUNCHING APRIL 8, 2019!

*Limited Release - Call to pre-order yours! Peach Bellini and Mango Mai Tai are back this summer for a limited time only!
Peach Bellini
Juicy ripe peach, with a hint of Prosecco and rum flavours.
Mango Mai Tai
Flavours of mango, lime, pineapple and orange with rum and amaretto undertones.
NEW ISLAND MIST GRAPEFRUIT PASSION ROSÉ AVAILABLE NOW!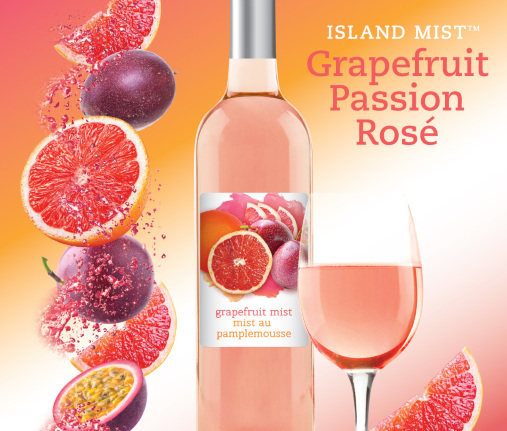 YOUR FAVOURITE ITALIAN PINK PINOT GRIGIO IS AVAILABLE NOW FOR A LIMITED TIME!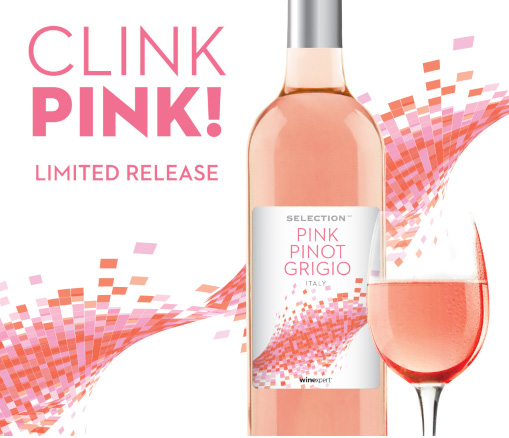 ORDER NOW - BOTTLE IN TIME FOR SPRING!
Pale salmon pink with light apple, pear, floral and tropical fruit aromas and delightful strawberry and rhubarb flavours. Off-dry, crisp and light-bodied.
*While Quantities Last - will sell out fast!
LE18 Symphony Gewürztraminer is Available for Order Now!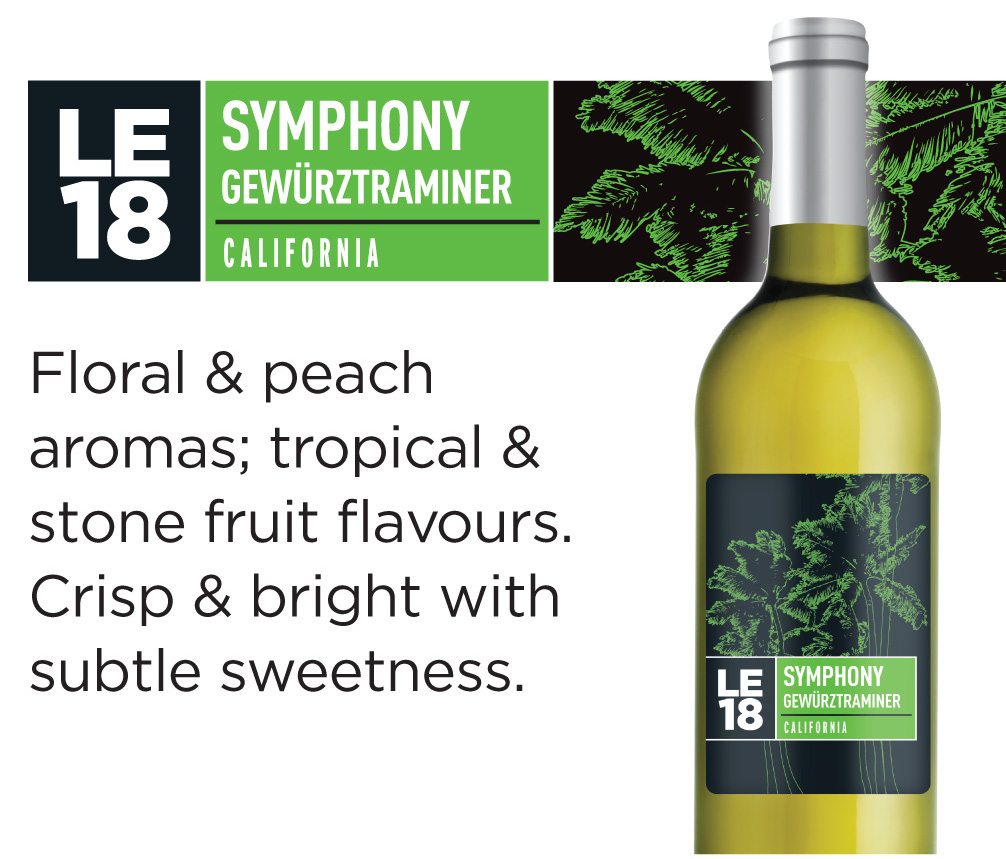 Symphony is one of California's hidden gems bringing peach, apple and tropical fruit flavours, it is a natural and perfect complement to Gewürztraminer's characteristic lychee notes. An aromatic blend with floral and juicy peach aromas, this off-dry wine deliciously combines lush tropical and stone fruit flavours. Crisp and bright with expressive fruit and subtle sweetness, this wine really sings when chilled.
***   $5 Off   ***
ALL Vintners Reserve Wines!
French Cabernet Sauvignon
Chile Sauvignon Blanc
Orchard Breezin' White Sangria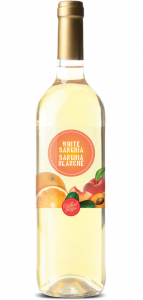 This limited release Orchard Breezin' white wine features lively flavours of juicy peach, ripe apricot and fresh orange. Perfect for refreshing summer sipping!
Available Now! RQ19 Italy Nebbiolo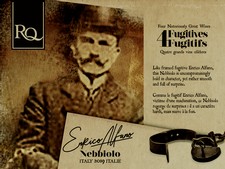 The Third RQ Release!
Featuring aromas of black cherries, dark berries, dried pink and purple flowers, and spices – this dry wine will be the perfect complement to your meaty dishes! It offers a broad texture, as well as polished tannins on the palate.
Oak: Light | Body: Full | Sweetness: Dry
If you are interested in January or February release, please call or come in to get yours started!