Winexpert Private ReserveTM truly delivers. This outstanding series features the finest varietal juices from the world's best growing regions – like Piedmont and Stag's Leap District.
Ready in 6-8-weeks
Ultra Premium
The most authentic craft winemaking experience, enabling you to craft age-worthy wines of distinction that will impress every wine connoisseur.
Looking for a premium wine with exceptional body, flavour and aroma?Winexpert ReserveTM the world's most sought after grape growing countries.
Ready in 6 weeks
A treasure for wine enthusiasts looking to try new grape varieties and wine styles from around the world.
Looking for a delicious and versatile wine for any occasion? Winexpert ClassicTM is the perfect wine to have on hand for life's big events and everyday moments.
Ready in 4 weeks
Whether you enjoy tantalizing reds or exciting whites, Cru International has the perfect international wine style for you.
Grand Cru brings together the advantages of premium ingredients and the convenience of shorter fermentation times, ensuring that you can enjoy your craft wine quickly and more often.
Limited Editions & Restricted Quantities Wines
LIMITED RELEASE. UNLIMITED ADVENTURE.
Looking for a new wine adventure?
The Winexpert LE™ collection features limited edition wines of remarkable quality and distinction.
Explore the world's most distinguished wine growing regions with this exceptional series that celebrates the unique, the exciting and the very best – from classic varietals to exceptional blends.
Available by reservation only, this annual showcase features hidden gems in limited quantities. Our most sought-after and popular craft winemaking kit, it's a one-of-a-kind global adventure you don't want to miss.
This year Restricted Quantities invites you to experience craft winemaking through five of the most thrilling dances from around the world in, The Olé Collection! Raise your glasses to an exceptional cast of premium wines – La Cueca, El Tango, La Zambra, El Pasodoble, and El Flamenco. Immerse yourself in the rich, and passionate wine and dance cultures of Spain, Argentina, and Chile.
Available for home brewers only.
Wine making can be as simple as selecting your favourite varietal grape from our full selection of red or white juices. The grape juice has been prepared by growers in California & throughout the world. The freshly squeezed juice is filtered and siphoned into 20 litre pails and 23 litre pails for Reserve juices, for easier cold storage and transportation handling.
NOTE: All Juices Yield Approx. 12% Alcohol. When ordering refrigerated juices, please allow a few days for availability.
Refrigerated White Juices
Chenin Blanc




Chardonnay




Gerwurztraminer




Moscato


Pinot Grigio


Riesling




Sauvignon Blanc




Trebbiano




House White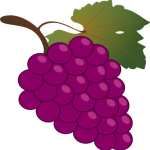 Refrigerated Red Juices
Alicante




Barolo




Barbera




Carmenere


Cabernet Sauvignon
Merlot
Malbec



Pinot Noir




Ruby Cabernet




Shiraz




Grenache


White Zinfandel
House Red

Water used in our wine making process is our in-house Culligan water filtering system which produces water in its purest form. This ensures the highest quality in taste and clarity for outstanding wines made in-store.