Ultra premium wine kits are made with the finest quality varietal juice from around the world to produce wines that will satisfy the tastes of even the most discerning wine enthusiasts.
Ready in 6-8-weeks
Ultra Premium
The most authentic craft winemaking experience, enabling you to craft age-worthy wines of distinction that will impress every wine connoisseur.
Our most popular premium wines are made from the Selection series and those who demand wines with exceptional body, flavour and aroma will be able to choose the perfect accompaniment for every occasion from over 40 available wine kits in this series.
Ready in 6-8-weeks
A treasure for wine enthusiasts looking to try new grape varieties and wine styles from around the world.
Wines from Australia, California, South America and Europe are represented in the World Vineyard Collection. These wines are perfect if you enjoy versatile wines which don't require extended aging but still offer distinct flavours from some of the great wine regions in the world.
Whether you enjoy tantalizing reds or exciting whites, Cru International has the perfect international wine style for you.
Easy to make and easy to enjoy, Vintners Reserve wines offer excellent quality flavours and aromas and there almost 30 available styles to choose from.
Grand Cru brings together the advantages of premium ingredients and the convenience of shorter fermentation times, ensuring that you can enjoy your craft wine quickly and more often.
Limited Editions & Restricted Quantities Wines
CELEBRATING 30 YEARS OF LIMITED EDITION! LE19 marks the 30th Anniversary of bringing exclusive, premium limited release wines to craft winemakers. This year's selections were specially chosen for their outstanding varietals and exceptional quality. New this year, we'll be releasing one wine per month instead of two wines in January. Wines will now be released in  December 2019, January 2020, February 2020, March 2020, and  April 2020.
RJS Craft Winemaking is proud to bring you a celebration of twenty years of the Restricted Quantities program by toasting the twenties! This year RQ puts on the ritz in celebration of twenty years of craft winemaking excellence. Immerse yourself in the splendor of Restricted Quantities' roaring twenties premium collection. Craft and share the bee's knees of wines from the renowned regions of Chile, Argentina, Spain and Australia.
Après work, Après play, Après any day. These flavourful and aromatic specialty wines offer uncompromising quality and allow you to enjoy the sweeter side of life. Proudly share your delicious dessert or ice wine style while celebrating with family and friends, or put up your feet at the end of the day and unwind while enjoying a sweet treat.
With several dessert inspired flavours to choose from, you can create some truly extraordinary sweet wines for your cellar with Cru Specialty.
Island Mist is a delicious alternative to everyday wines and wine coolers. Combining the crisp freshness of distinctive varietal wines with full fruit flavours, this unique kit makes a fun, refreshing wine-based beverage to enjoy anytime.
Sip your favourite Orchard Breezin' wine during cherished moments of "me" time, or enjoy it with family and friends to make every social occasion extraordinary.
A uniquely refreshing wine beverage with a bold splash of ripe fruit. Niagara Mist® combines famous wine styles with sassy fruit flavours. These delightfully light and refreshing, exciting combinations are the perfect beverage choice for any occasion.
Available for home brewers only.
Wine making can be as simple as selecting your favourite varietal grape from our full selection of red or white juices. The grape juice has been prepared by growers in California & throughout the world. The freshly squeezed juice is filtered and siphoned into 20 litre pails and 23 litre pails for Reserve juices, for easier cold storage and transportation handling.
NOTE: All Juices Yield Approx. 12% Alcohol. When ordering refrigerated juices, please allow a few days for availability.
Refrigerated White Juices
Chenin Blanc




Chardonnay




Gerwurztraminer




Moscato


Pinot Grigio


Riesling




Sauvignon Blanc




Trebbiano




House White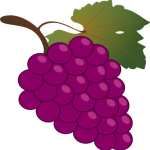 Refrigerated Red Juices
Alicante




Barolo




Barbera




Carmenere


Cabernet Sauvignon
Merlot
Malbec



Pinot Noir




Ruby Cabernet




Shiraz




Grenache


White Zinfandel
House Red

Water used in our wine making process is our in-house Culligan water filtering system which produces water in its purest form. This ensures the highest quality in taste and clarity for outstanding wines made in-store.